Free Shipping Oder Over $49

About Us
Who We Are ?
Welcome to StreetAlly! We're a streetwear fashion brand dedicated to helping you express your individuality and creativity through fashion. Our team is passionate about street fashion, and we're on a mission to inspire people to embrace their unique style and stand out from the crowd.

We believe that fashion is not just about wearing clothes, it's about making a statement and expressing your personality. Our goal is to curate a collection of streetwear fashion pieces that reflect your individuality and help you make a bold statement.

At StreetAlly, we value authenticity, creativity, and diversity, and we believe that fashion should be accessible to everyone regardless of their background or status. We're proud to offer a range of streetwear fashion products that cater to different styles, preferences, and budgets, and we're committed to providing our customers with a seamless shopping experience.

Thank you for choosing StreetAlly for your streetwear fashion needs. We're excited to be a part of your fashion journey and help you create a unique style that reflects your personality and attitude.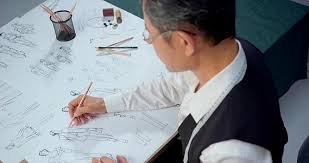 Making the Fashion Accessible to All
Consumers no longer follow a defined standard of what is considered "fashion" or "beauty". We believe that the clothes people wear reflect their personalities and we want to empower everyone to explore and express their personalities. To do this, STREETALLY creates a wide range of options to fit any mood or occasion.

Continuous Innovation
Our mission is to serve as a leader in the industry and bring fashion into everyone. We employ new environment friendly material which is friendly to ecosystem. We produce goods in a timely manner and deliver the products quickly to anywhere in the world. we are disrupting the fashion space and improving outcomes for manufacturers, suppliers and consumers.
Stay In Touch
You can also reach us via social media fro our latest collections and announcements, or contact us directly:
Facebook: https://www.facebook.com/streetallyus
Insgram: https://www.instagram.com/streetallyus/
Email:service@streetally.com
Mobile: +8613096951063

Company Info
Company Policies
Newsletter

Subscribe To Our Newsletter