About Us
Who We Are ?
The STREETALLY brand originated from the founder RUI'S dissatisfaction with monotonous life and the pursuit of street outfits fashion trends. STREETALLY primarily caters to North American 18-45 year old street fashion fans for street style dress, tops, outwears, bottom, and accessories products. So the founder RUI established the brand STREETALLY on 2020-01-01. We hope our brand STREETALLY street fashion trends will attract more than 100k loyal fans.
STREETALLY makes Original designs and sells original style tops, dresses, suits and street fashion accessories,etc. We try our best to provide products both the trending style and comfortable design. We respect every designer, we offer a equal and fine environment for them to design and create. Each clothes has it's own story,we hope the people wear this clothes can be themselves.
Our customers are at the core of our business model, driving us to work harder, we aim to serve all countries with our original design. Our customers they can find us on mobile devices, online and on social media.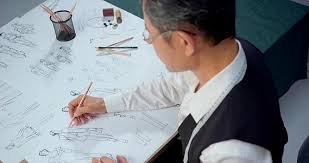 Making the Fashion Accessible to All
Consumers no longer follow a defined standard of what is considered "fashion" or "beauty". We believe that the clothes people wear reflect their personalities and we want to empower everyone to explore and express their personalities. To do this, STREETALLY creates a wide range of options to fit any mood or occasion.

Continuous Innovation
Our mission is to serve as a leader in the industry and bring fashion into everyone. We employ new environment friendly material which is friendly to ecosystem. We produce goods in a timely manner and deliver the products quickly to anywhere in the world. we are disrupting the fashion space and improving outcomes for manufacturers, suppliers and consumers.
Company Info
Company Policies
Newsletter

Subscribe To Our Newsletter